Welcome to Allenbach AG


Since 1987, Allenbach AG has specialized in the distribution of high-quality women's and men's fashion in Switzerland and Liechtenstein. In addition, since 2015 we have also been responsible for the markets of France and Spain for the Eton brand. With exclusively well-known and international brands, we serve a first-class clientele. Noble fabrics, best workmanship and a contemporary elegance characterize all our products equally.
In addition to the sales tasks, the focus is on the areas of services and service for retailers. That's what a motivated and professional team, with sound industry and practical experience, stands for. Together with our suppliers, we support customer events, organize individual sales campaigns and are the point of contact for advertising and PR activities.
Objective

FIRST-CLASS PRODUCTS AND ABOVE-AVERAGE SERVICES
Our stated objective is to be a competent, reliable and long-term partner for our wholesale customers as well as our suppliers with first-class products and above-average services!
Testimonials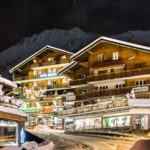 «Travailler avec Andreas Allenbach et son team, c'est une garantie de professionnalisme, de conseils judicieux et de partages enrichissants. L'on retrouve dans le choix des marques représentées la qualité, l'exclusivité et la touche sport-chic que nous recherchons pour nos clients. Nous avons toujours énormément de plaisir de venir dans le superbe showroom de la Velofabrik ! Plein succès la Allenbach Modeagentur AG !!»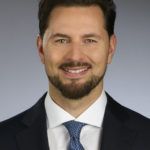 «Seit vielen Jahren arbeite ich beinahe täglich mit der Modeagentur Allenbach AG zusammen. Das ganze Team ist sehr kompetent und hilfsbereit. Der Besuch in der Agentur ist für mich stets ein erfreulicher Event. Weiter so….!»